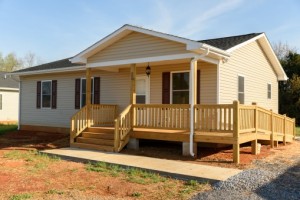 You have an opportunity to help make a transformational difference in the lives of local, low-income families by supporting Rockbridge Area Habitat for Humanity (RAHfH).
RAHfH believes everyone deserves a decent place to live and has offered a hand up, not a hand out to provide housing solutions for local families since 1989. Using volunteer labor (which reduces cost), RAHfH builds homes that are sold to qualified buyers at no profit. Partner families must demonstrate a need for better housing, have an ability to pay a low-interest, subsidized mortgage, and contribute hundreds of hours of sweat equity building their home. They must also take classes on subjects on budgeting, understanding credit, predatory lending, home maintenance, and more to prepare them to become successful homeowners.
Access to safe, decent, affordable housing provides a place for a family to thrive and offers an opportunity for financial security and independence, as well as a springboard for future success.
Habitat's home repair program offers repairs to preserve home exteriors and help the elderly age in place as well as critical repairs to alleviate health, life and safety issues or code violations for low-income local residents. Qualified homeowners must also provide sweat equity and pay for the project cost on a sliding scale.
RAHfH is a vigorous, small rural affiliate and has received several awards in recent years from Habitat Virginia for building more homes in ratio to population than any other affiliate in the state. And RAHfH is a very careful steward of every donor dollar: in FY 2016-17, 93.26% of every dollar went directly to construction and repairs.