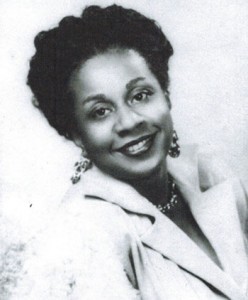 The Democratic Committees of Lexington and Rockbridge County set up the Jacqueline Corbin Pleasants Scholarship Fund in 2008. Since then the fund has awarded yearly scholarships to deserving Rockbridge County High School graduates to honor the life of Jacqueline Corbin Pleasants.
The daughter of one of Southwest Virginia's first black physicians, Jackie was born in 1916 and grew up in Virginia. She experienced firsthand the barriers to getting an education when Virginia racially segregated its schools and ended public education at the eighth grade. Benefiting from her father's lifelong battle for civil rights and educational equality, she graduated from Virginia State College in Petersburg and she raised and educated three children.
For nearly 70 years, Jackie actively joined in the civic life of Lexington and Rockbridge, including as the long-serving Treasurer of the Rockbridge Country Democratic Committee. She was recognized and courted as an influential member of the Democratic Party in Virginia. When asked how she would like to be honored for her many years of community service, she replied, "Find a way to use my name to help young people to get a college education."
Although Jackie died in 2013, we continue to honor her memory.
Applicants must be a graduating senior from Rockbridge County High School and enroll in an accredited two- or four-year college or university. They must show an ability to complete college-level studies, exhibit good citizenship and leadership qualities, and have a financial need. Eligible students may get an application packet from the RCHS Guidance Department in the spring. A special Scholarship Advisory Panel consisting of Democratic Committee and non-Committee members evaluates the student applications for this $1500 scholarship. The Community Foundation for Rockbridge, Bath, and Alleghany (CFRBA) fixes application deadlines.
Save