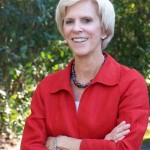 Mimi Milner Elrod and John Elrod were both raised in families which promoted making the lives of others better and giving back to the community…John received his Ph.D. in Philosophy of Religion from Columbia University in 1971 and while in New York City, Mimi taught at JHS 120 in Central Harlem. From New York they moved to Ames Iowa where John headed the philosophy department at Iowa State and Mimi, after receiving her Masters and Ph.D degrees, taught in the Psychology and Child development departments. She also consulted for Health and Human services in Washington, DC and worked with the Head Start program.
In 1984 John was named the Dean of the College at Washington and Lee University and, thus, the Elrods moved to Lexington. John became Vice President for Academic Affairs and Dean of the college in 1993 and then became Washington and Lee's 22nd President in 1995. A president admired and loved, he served as President until 2001 when he died. John was well known for his scholarship on Soren Kierkegaard and in addition to publishing many articles, published two books on Kierkegaard. Mimi also conducted research and published articles in refereed journals.
She worked at W&L in the admissions office and the office of special programs where she directed the Summer Scholars program. Both contributed a great deal to the community, John through his leadership at W&L and Mimi through her service to over ten boards, often serving as president. She served on the State Council for Higher Education in Virginia for eight years. In 2003 Mimi was appointed to complete an unfinished term on City Council and was elected to City Council in 2006. In 2008 she was elected Mayor and re-elected in 2012. In addition to serving as Mayor she continues to volunteer on several boards and committees. In November, 2014 she was appointed by Governor McAuliffe to a four year term  on his five person task force  on Local Government Mandate Review.She is an Elder at Lexington, Presbyterian Church. Both sons, Adam and Joshua, practice law, Adam in Knoxville, TN and Joshua in Lexington. Joshua and Fran have 3 children; Adam and Anne-Marie have two.