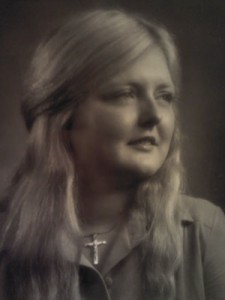 The MWMA Memorial Fund's purpose is to honor the memory of Marguerite W.M. Averett by supporting causes she, herself, so greatly admired.
Marguerite, a teacher, wife and mother suffered a stroke in 2011 and died from cardiac complications in 2012. In her life, she graduated with a double major from Vanderbilt University (English and Drama), taught handicapped students, enjoyed a professional acting career in her native Nashville, Tennessee, married the love of her life and had children before embarking with her family of four on a twenty-four year military career as a very active, supporting Air Force Wife. She traveled extensively throughout the world and sought to show her children everything. In all things, with Marguerite, her family came first, always before herself.
The Fund seeks to benefit medical programs especially, but not limited to stroke rehabilitation and recovery, diabetes research, cardiac research, programs that aid in the education of the handicapped, programs that benefit children with disabilities and illnesses, assistance for military members and their families and other causes dear to Marguerite's heart.
Her "Old Timey" Catholic faith instilled in her a profound respect and love for life. It is her family's wish to honor Marguerite's memory by honoring those who, despite their own trials in daily life inspire others to keep living each day with hope.
Ultimately, Marguerite's life can be summed up in one short yet beautiful word, perhaps the most important in this world, "Love, the greatest of these." (1 Corinthians 13:13)